Introduction
The Hindustan Motors Ambassador, often fondly referred to as the "Amby," is a classic automobile that holds a special place in the history of Indian automotive culture. In this article, we'll take a nostalgic journey back in time to explore the iconic Ambassador's legacy, its impact on Indian society, and its enduring charm.
Historical Significance
The roots of the Ambassador can be traced back to 1957 when Hindustan Motors, an Indian automotive company, first manufactured it. Modeled after the British Morris Oxford Series III, the Ambassador was a symbol of elegance and sophistication. It quickly became the choice of dignitaries, politicians, and the Indian middle class.
Iconic Design
The Ambassador featured a classic, boxy design that exuded a timeless charm. Its spacious interior and comfortable seating made it a popular choice for long journeys, and its distinctive chrome grille and imposing presence on the road made it instantly recognizable.
Use by Politicians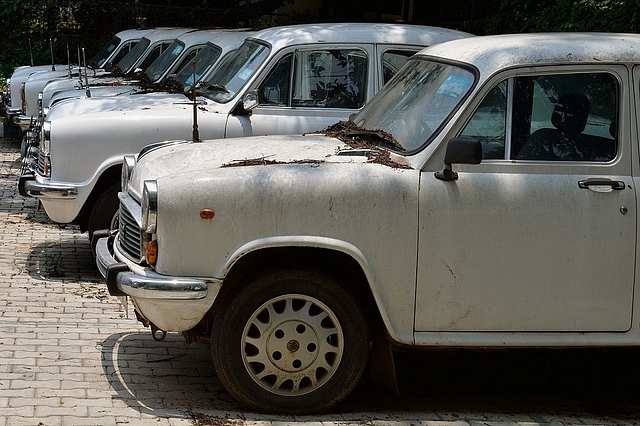 One of the most notable aspects of the Hindustan Motors Ambassador's history is its close association with Indian politicians. The Ambassador served as the official government vehicle for several decades. It chauffeured presidents, prime ministers, and other high-ranking officials to important events, symbolizing power and prestige. The spacious rear seat of the Ambassador provided a comfortable and dignified space for politicians to conduct their business and attend official functions.
Impact on Indian Society
The Ambassador played a significant role in India's history and culture. It served as the official government vehicle for several decades and was the preferred choice of Indian politicians and bureaucrats. Its association with power and authority led to it being colloquially referred to as the "King of Indian Roads."
Endearing Features
1. Ample Cabin: The Ambassador was known for its generous interior space, making it ideal for families and group travel.
2. Robust Engine: Equipped with a reliable 1.5-liter engine, the Ambassador was known for its durability and performance.
3. Timeless Design: The boxy design and iconic grille are still appreciated for their retro charm.
4. Comfortable Ride: Ample legroom and cushioned seats ensured a comfortable ride.
Challenges and Decline
In the later years, the Ambassador faced stiff competition from newer car models with modern features. Safety and emission regulations also posed challenges for the aging design. Despite these challenges, the Ambassador continued to hold a special place in the hearts of many.
Legacy and Collectors' Items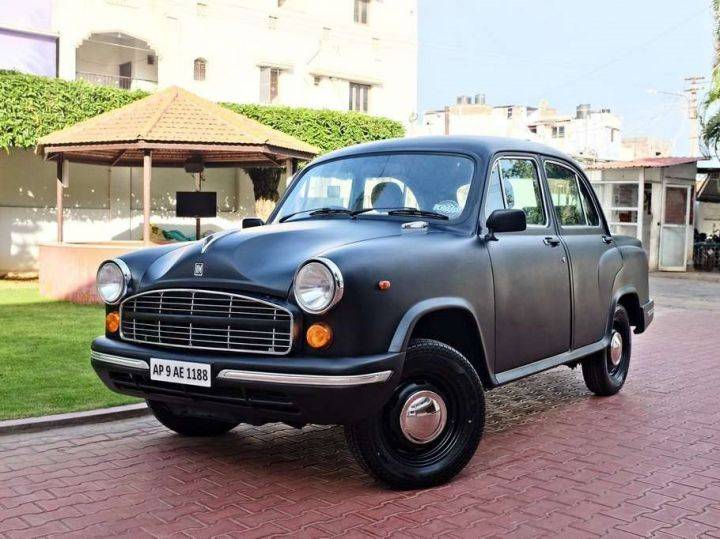 Today, the Hindustan Motors Ambassador has become a sought-after collector's item. Enthusiasts, nostalgic for the bygone era, continue to maintain and restore these classic cars. They often participate in vintage car rallies, keeping the legacy of the Ambassador alive.
Hindustan Ambassador Specifications :
Engine and Performance
Engine Options: 1.5-liter, 1.8-liter, and 2.0-liter diesel engines were available.
Maximum Power Output: Varies depending on the engine, ranging from approximately 37
bhp to 75 bhp.
Maximum Torque: Varied by the engine, with typical figures between 55 Nm and 137 Nm.
Transmission: 4-speed manual transmission.
Top Speed: Around 110-130 km/h, depending on the engine and model.
Acceleration (0-60 mph): Varies depending on the engine but generally around 20 seconds.
Dimensions
Length: Approximately 4,343 mm
Width: Approximately 1,646 mm
Height: Approximately 1,593 mm
Wheelbase: Approximately 2,456 mm
Ground Clearance: Typically around 165 mm
Mileage
The fuel efficiency varied depending on the engine and driving conditions, but it was generally in the range of 10 to 15 km per liter.
Suspension
Front Suspension: Independent with coil springs
Rear Suspension: Leaf springs
Brakes
Front Brakes: Disc or drum brakes, depending on the model.
Rear Brakes: Drum brakes.
Seating Capacity
The Ambassador typically had a seating capacity of 5 people.
Features
The features available on the Ambassador varied by model and trim level, but they typically included manual windows, basic heating and ventilation, and simple audio systems.
Safety
Safety features were minimal compared to modern cars and often included basics like seatbelts and simple door locks.
Body Type
The Ambassador is a classic sedan with a distinctive design.
Conclusion
The Hindustan Motors Ambassador remains an enduring symbol of India's automotive heritage. Its timeless design, historical significance, and cultural impact make it a beloved relic of the past. While the roads have evolved and new car models have taken over, the Ambassador continues to live on in the hearts and garages of those who appreciate its unique place in history.
FAQs about the Hindustan Motors Ambassador
1. What was the inspiration behind the Hindustan Motors Ambassador's design?
The Ambassador was inspired by the British Morris Oxford Series III, with its boxy design and classic styling.
2. When was the first Ambassador manufactured?
The first Ambassador rolled off the production line in 1957.
3. Why was the Ambassador often referred to as the "King of Indian Roads"?
It earned this nickname due to its association with politicians and bureaucrats, making it a symbol of power and authority.
4. What made the Ambassador a popular choice for family travel?
Its spacious interior, comfortable seating, and smooth ride made it ideal for long journeys with families.
5. Why did the popularity of the Ambassador decline in later years?
Increasing competition from modern car models and evolving safety and emission regulations posed challenges to the aging design.
6. Is the Hindustan Motors Ambassador still in production?
No, production of the Ambassador ceased in 2014, marking the end of an era.
7. Are there any efforts to preserve and restore Ambassadors today?
Yes, there is a community of enthusiasts who preserve and restore Ambassadors, often participating in vintage car rallies.
8. What was the engine capacity of the Hindustan Motors Ambassador?
It was equipped with a 1.5-liter engine, known for its reliability.
9. Was the Ambassador used for commercial purposes, apart from personal use?
Yes, the Ambassador was often used as a taxi in India, especially in the cities like Kolkata and Mumbai.
10. Is the Hindustan Motors Ambassador considered a classic car today?
Yes, the Ambassador is considered a classic car and has a dedicated fan base among collectors and vintage car enthusiasts.