In the realm of car features, we often celebrate the likes of ventilated seats and sunroofs, but one critical feature often escapes the limelight – the in-built air purifier. A recent trip to Delhi, where the AQI soared to 1000, underscored the importance of this often overlooked feature. As pollution levels surge across cities, we've compiled a list of five cars priced under 20 lakh, equipped with in-built air purifiers.
1. Tata Altroz: The Purification Pioneer
Tata Altroz takes the lead as the most affordable car offering an in-built air purifier. Available from the XZ (O) (S) variants for CNG and Petrol DCT, Altroz delivers a breath of fresh air, combating pollution at a price point of Rs 12.16 lakh (on-road, Mumbai). Beyond this innovative feature, Altroz boasts a range of premium features including a sunroof, premium sound system, and connected car technology.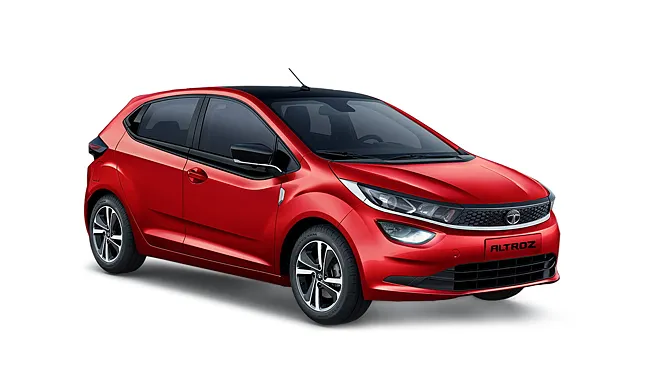 Pricing for the Tata Altroz ranges from Rs. 6.60 Lakh to Rs. 10.74 Lakh, depending on the selected variant.
Launched on April 1, 2023, the Altroz is BS6 Phase 2-compliant.
Available in eight variants – XE, XE+, XM+, XM+(S), XT, XZ, XZ+(S), and XZ+O(S).
Notable exterior features include projector headlamps, LED DRLs, fog lights, 16-inch dual-tone alloy wheels, and a C-pillar-mounted rear door handle. Interior features encompass a seven-inch touchscreen infotainment system, Apple Carplay, Android Auto, a flat-bottomed steering wheel, a seven-inch TFT digital instrument cluster, mood lighting, a cooled glove box, and steering-mounted controls. It also includes iRA-connected car technology, drive modes, an engine start-stop button, automatic climate control, rear AC vents, a height-adjustable driver seat, and a front sliding armrest with storage.
Available in Harbour Blue, Downtown Red, Opera Blue, Arcade Grey, Avenue White, and High Street Gold colors, the Altroz has a Dark Edition version and a seating capacity for five occupants.
Engine options include a 1.2-litre petrol engine, a 1.2-litre turbo-petrol engine, a 1.5-litre diesel engine, and a CNG version. Transmission options include a five-speed manual unit and a DCA transmission for some variants. All engines comply with RDE and BS6 Phase 2 emission norms.
The Altroz achieved a five-star rating in the Global NCAP crash test.
Rivals to the Altroz include the Maruti Suzuki Baleno, Toyota Glanza, Hyundai i20, and Maruti Suzuki Swift.
2. Kia Sonet: Compact SUV with a Clean Slate
Kia Sonet enters the compact SUV segment, introducing an in-built air purifier from the Htk Plus variant. Priced at Rs 12.37 lakh (on-road, Mumbai) for the petrol version and Rs 13.72 lakh (on-road, Mumbai) for the diesel, the Sonet promises purified driving. Anticipating a facelift, Kia might extend this feature to lower variants, making clean air more accessible.
Kia Sonet features:
Contemporary Design:

Unique proportions with a blend of curves and muscle for a visually appealing aesthetic.

Feature-Packed Interior:

Standout feature-rich interior, particularly in the range-topping X-Line.
Offers features surpassing some higher-segment cars.

Diverse Engine Options:

Widest range of engine options in India, catering to diverse customer preferences.

Safety Features:

Robust safety features including:

Six airbags
ABS with EBD
Stability control
Hill-start assist
ISOFIX
TPMS
Seatbelts for all passengers.

Spacious Cabin:

Despite compact size, provides a spacious cabin with frugal powertrain options.
Standard safety features across all variants, including ABS, EBD, brake assist, ESC, hill assist, traction control, airbags, ISOFIX, speed sensing door lock, rear parking sensors, and TPMS.

Integrated Infotainment System:

Features an integrated infotainment system with smooth and intuitive touchscreen.
Quality material used throughout the cabin.

GT Line Steering and Display:

Noteworthy GT line flat-bottom steering with a digital screen displaying analogue dials on either side.

Comfortable Cabin:

Ample headroom with a scooped roof design.
Adequate legroom.
Feature-loaded cabin, making it a pleasant space.
3. Tata Nexon: Facelifted and Filtered
The recently facelifted Tata Nexon, the brand's best-selling SUV, now features an air purifier in the Fearless trim. Starting at Rs 15.44 lakh (on-road, Mumbai), the Nexon blends style with substance, enhancing its features to tackle urban challenges.
The Tata Nexon is priced between Rs. 8.10 Lakh and Rs. 15.50 Lakh, depending on the chosen variant.
It comes in 11 variants: Smart, Smart+, Smart+ S, Pure, Pure S, Creative, Creative+, Creative+ S, Fearless, Fearless S, and Fearless+ S.
The refreshed Nexon boasts exterior features such as split LED headlamps, a new grille, LED light bars at the front and rear, redesigned bumpers, 16-inch alloy wheels, Y-shaped LED taillights, and vertically stacked reverse light and reflector housings.
Inside, the sub-four-metre SUV offers touch controls for the AC function, an electric sunroof, a 10.25-inch touchscreen infotainment system, wireless Apple CarPlay and Android Auto connectivity, a two-spoke steering wheel with a backlit Tata logo, a fully digital instrument cluster, a new gear lever, ventilated and height-adjustable front seats, and purple upholstery.
The Nexon facelift is powered by a 1.2-litre turbo-petrol engine with options for five-speed manual, six-speed manual, AMT, and seven-speed DCT units, and a 1.5-litre diesel engine with a six-speed manual unit and an AMT unit. The petrol engine produces 118bhp and 170Nm of torque, while the diesel engine generates 113bhp and 260Nm of torque.
As of now, the updated Nexon has not undergone testing by an NCAP body.
Rivals to the 2023 Nexon include the Maruti Brezza, Hyundai Venue, Kia Sonet, Renault Kiger, Mahindra XUV300, and the Nissan Magnite.
4. Hyundai Venue: Breathing Innovation
Known for its exclusive features, Hyundai introduces an in-built air purifier in the Venue, setting a trend for affordability. Accessible from the SX (O), 1.0-litre turbo petrol DCT variant onward at Rs 15.65 lakh (on-road, Mumbai), the Venue not only boasts advanced tech like ADAS but also addresses the pressing issue of air pollution.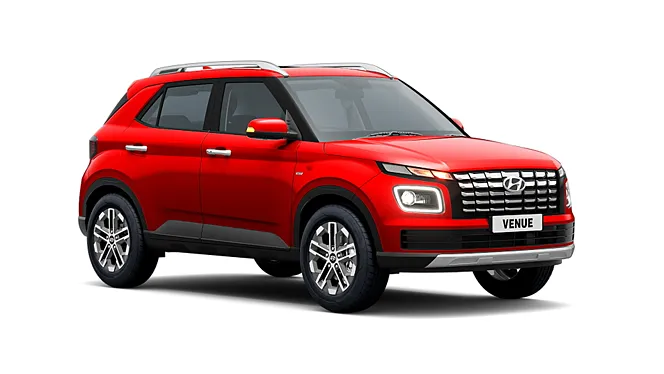 Hyundai Venue Key Features:
Fully Connected Car:

Recognized as the first fully connected car in India.
Boasts over 60 connected car features through the Bluelink system.

Segment-First Features:

Introduced pioneering features in its segment, including:

Powered driver seat
Two-step rear reclining seats
Wireless charger
Air purifier
Paddle shifters

Remote Assistance:

Enables remote car start and pre-cooling of the cabin using Alexa or Google's voice assistant.

Hands-Free Convenience:

Infotainment system features a new sound of nature.
Voice assistant understands 10 regional languages.

Interior Upholstery Options:

Differentiates trims with varied colors and materials.
Two-tone black and greige interior for all versions.
Knight Edition features an all-black interior with exclusive brass inserts.

Fabric and Leather Combination:

E, S, S+, S (O), and SX variants equipped with fabric upholstery.
Top-spec SX (O) variant combines fabric and leather for seats.

Safety Features:

Over 30 advanced safety features, including:

Six airbags
ABS
EBD
ESC
Vehicle stability management
Hill assist
Rear parking camera
TPMS

ADAS Suite:

Noteworthy inclusion of Advanced Driver Assistance Systems (ADAS) suite.
Highlights include:

Forward collision warning and avoidance assist
Lane following assist
Lane keep assist
High beam assist
Lane departure warning
Driver attention warning
Leading vehicle departure alert
Note: The crash test scores are currently unavailable as the car has not undergone crash testing.
5. Hyundai Verna: A Breath of Fresh Luxury
Closing the list is the Hyundai Verna, which received a generational upgrade earlier this year. Priced at Rs 17.33 lakh (on-road, Mumbai) from the SX (O) variant onward, the Verna stands as the most feature-rich sedan in its segment, offering advanced features and technology, including the integral air purifier.
Priced between Rs. 10.96 Lakh and Rs. 17.38 Lakh, the Verna is available in 14 variants with two engine options – a naturally aspirated 1.5-litre engine and a turbocharged 1.5-litre engine.
Externally, the Verna features a split headlamp design, LED light bar above the bumper, dual-tone alloy wheels, shark-fin antenna, two-piece LED taillights, Verna lettering, and an LED light bar on the boot lid. Inside, it offers an electric sunroof, ventilated front seats, a 10.25-inch touchscreen infotainment system, and a fully digital instrument console merged into a single-piece panel. Additional features include automatic climate control, Level 2 ADAS, and an eight-speaker Bose-sourced music system.
The Verna is powered by either a 1.5-litre naturally aspirated engine or a new 1.5-litre turbo-petrol engine, producing 113bhp/144Nm and 158bhp/253Nm, respectively. Transmission options include a six-speed manual unit, CVT unit, and a seven-speed DCT unit. The diesel powertrain is no longer available.
In terms of safety, the Verna has received a five-star rating from GNCAP. It includes six airbags, seatbelt pretensioner and load limiter, seatbelt reminder, ESC, and rear ISOFIX child seat mounts.
Rivals to the Hyundai Verna include the Honda City, Volkswagen Virtus, and the Skoda Slavia.
In Conclusion, as we navigate through the evolving landscape of car features, in-built air purifiers emerge as indispensable companions, providing a breath of fresh air in our daily commute. These affordable options under 20 lakh not only enhance the driving experience but also contribute to our collective efforts in combating air pollution.
FAQs
1. Is an in-built air purifier necessary for my car?
In areas with high pollution levels, an in-built air purifier can significantly improve the quality of air inside your car, contributing to a healthier driving experience.
2. What makes the Tata Altroz a standout choice?
The Tata Altroz not only offers an affordable in-built air purifier but also comes with premium features like a sunroof, premium sound system, and connected car technology, making it a well-rounded choice.
3. How does the Kia Sonet address safety concerns?
The Kia Sonet prioritizes safety with features such as six airbags, ABS with EBD, stability control, hill-start assist, ISOFIX, TPMS, and seatbelts for all passengers, enhancing overall safety in the compact SUV segment.
4. What are the key features of the Tata Nexon facelift?
The facelifted Tata Nexon includes a stylish design, split LED headlamps, a 10.25-inch touchscreen infotainment system, wireless connectivity, and a range of safety features, making it a compelling option in the SUV market.
5. Why is the Hyundai Venue considered innovative?
The Hyundai Venue stands out for being the first fully connected car in India, offering advanced features like ADAS, wireless charging, and a unique air purifier, making it a technologically advanced and innovative choice.
6. What sets the Hyundai Verna apart in the sedan segment?
The Hyundai Verna distinguishes itself with features like a split headlamp design, ventilated front seats, a 10.25-inch touchscreen infotainment system, and a five-star safety rating, making it a feature-rich sedan in its segment.
7. Can I find budget-friendly cars with in-built air purifiers?
Yes, cars like the Tata Altroz and Hyundai Venue offer in-built air purifiers at affordable prices, providing a budget-friendly option for those prioritizing air quality in their vehicles.
8. How does the Tata Nexon facelift cater to urban challenges?
The Tata Nexon facelift addresses urban challenges by combining style with substance, featuring a modern design, touchscreen controls, and enhanced safety features to navigate city environments effectively.
9. Are there any discounts available on the Hyundai Verna?
Yes, the Hyundai Verna is currently offering discounts of up to Rs. 45,000, making it a more attractive option for those considering a feature-rich sedan.
10. What are the engine options available in the Kia Sonet?
The Kia Sonet offers a diverse range of engine options, catering to different preferences, including petrol and diesel variants, providing customers with choices based on their driving needs.